4 tags
Belgian Churches and Graveyards
So In Belgium I have noticed that there is an abundance of churches. There is at least one in every town. There are also these tiny little worshiping buildings that you can go to. All that is inside is usually 3 chairs, a cross, and candles you can light for 25 cents. These buildings are only big enough to fit 3 people at the most. Here is one near my second host families house. I discovered it...
So I will be updating this blog every Tuesday and Thursday. If something big happens I'll update it separately :)
6 tags
7 tags
8 tags
6 tags
7 tags
8 tags
Sorry for not posting recently but last week was...
Friday October 27th through the 29th, I had my first Rotary trip to Paris and it was absolutely amazing! I love Pais so much! I'm going to go more in depth about it later. Then, on October 30th, my host family took me to a circus at the top of the citadel de Namur and I got to pet a baby lion! The next day was my 17th birthday and my family surprised me with a small party including...
Paris
So I leave for Paris, France in 2 days! It's the first of my 3 BRESA trips I will be taking. 
7 tags
6 tags
5 tags
So I was sitting at the table this morning drinking my tea and looking outside and thinking about how amazing Belgium is. It was cool and foggy and I could hear the annoying rooster next door. Even though I'm going through some rough times right now, I absolutely love it here!
3 tags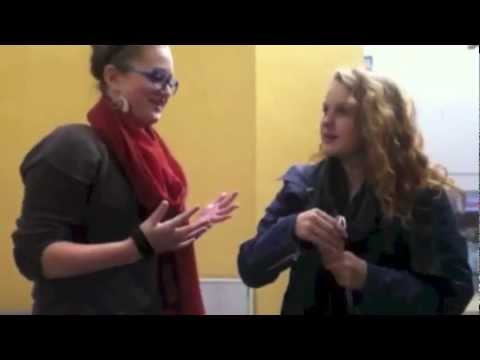 5 tags
6 tags
6 tags
8 tags
The Born This Way Ball in Antwerpen
So I went to Lady Gaga's BTW Ball in Antwerp on september 29th and it was AMAZING! The friday before, I took a 2 hour train ride to Antwerp central station and met up with a friend who did her exchange in Wisconsin. We hung around the city for a few hours then took a train to her house for the night. I woke up the next morning at 4:00 am and got dressed and headed to the train station and...
6 tags
A quick update
I haven't posted on here for awhile because I've had some things pop up in my life that I never expected to happen. My best friend who was an exchange student from Argentina in the U.S died last week from a car crash.  My family and I hosted him for a couple of months and he felt like a brother to me.  So I haven't been that motivated to post but I promise I will start again! 
6 tags
5 tags
School and festivals!
I'm sorry I haven't posted anything in the last few days. I have been very busy. I finally have some time so I'll give an overview of the past few days.  My first day of school went great! Here, they separate kids by class. What class you're in depends on your age and what classes you chose to take. I chose Social sciences. So I only have 8 other students in my class....
6 tags
Tomorrow
It's my first day of school tomorrow! However, it's not a full day. I go in at around 12:30 and only have 2 classes each for 2 hours.  I'll update everyone after to tell you about how it goes!
5 tags
So I was talking with other exchange students...
And we all think that it's really weird to hear songs here that are popular in the U.S. I know that sounds strange. It's just that "Payphone" by Maroon 5 is not what I was expecting to hear while walking in Brussels or "Criminal" by Britney Spears while shopping. I know that those songs are popular here too but it is just odd to be surrounded by french speakers...
6 tags
8 tags
First Inbound Meeting
So yesterday, Laura (an exchange student from Canada) and I went to Brussels to meet up with all the other 200 inbounds in Belgium. Once we arrived, we met with about half of them in the Parc de Bruxelles which is located right outside of the Royal Palace. The inbounds in D1620 received special scarves and ties that we had to wear. Once everyone was there, we lined up by country and went inside...
3 tags
7 tags
First trip to Brussels Belgium
So today I went into Brussels with my older host brother Romain. We took two trains, the metro, and a bus to get there. We first went to the university where he goes to school so he could finish some things that he needed to do. Then we went back into the metro to try and get together with some of his friends. Well we got a little lost and ended up spending over an hour there. We finally found our...
5 tags
Learning French
So I have been here exactly one week now and I think I can understand a little more of the language when I hear people speaking it. I still can't speak but I am learning! My host family has been very helpful and they have made me vocabulary sheets to study off of. I run through the list, usually with my host mom, and she helps me with my pronunciation.  They also bought me baby books to...
4 tags
Cleo the Belgian cat
So I really miss my cats back in the U.S and I'm so glad that my host family has three! At first they were scared of me but now they're finally letting me pet them. Yesterday, I was laying out in the sun when I heard a rustling in the bushes. I look over to see this… Cleo had been watching me and when I looked at her, she ran over. She stayed under my chair for a few...
5 tags
The biggest spider I have ever seen.
I haven't been posting pictures on here because I need to figure out how to resize them. I'll be posting a few soon.  But here's a funny story. So I was in bed when my host mom runs into my room telling me to get up and hurry to the bathroom. So I follow her out and I see my younger host brother peering into the door. My host mother then tells me that there is an "animal...
4 tags
First day in Blegium
So today I arrived in Belgium at 7:15 am. My host family along with some other rotarians greeted me and we went to sit and have coffee and talk. After that we loaded my bags up in the car and drove 45 minutes to Ligny which is where I'll be living. I unpacked, napped, and went to a local bakery. I ate a croissant from the bakery and it was delicious. After that I finished unpacking and we at...
4 tags
4 tags
4 tags
5 tags
5 tags
5 tags
4 tags
4 tags
Belgium
I recently found out that through the Rotary Youth Exchange program, I will be spending the next year living in Belgium. We had to list 44 countries in the order we wanted them and Belgium was my number one choice. I'm so excited to share this amazing journey with you.